farmacia online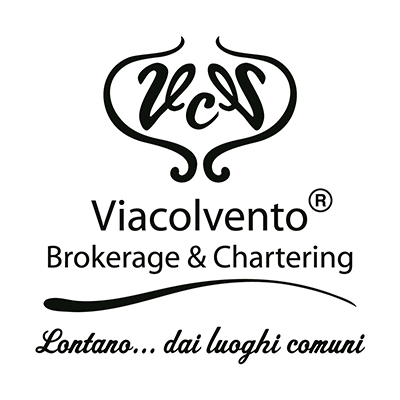 Viacolvento was founded in 1997 by her present owner Nicola Barbato and his staff.
Time, experience and professionalism in developing their job, created one of the most important Italian agencies both in yacht purchases and sales and in yacht charters.
Services offered are:
Yachts for sale research (customised upon request) and offer - meeting client's requirements;
Wide offer of yachts for charter;
Purchasers' research for yachts for sale through several advertising channels (internet, magazines, foreign dealers, etc....);
Yachts for charter management (crew placement upon request);
Charterers' research;
Nautical documents: transfer of property (for Italian and foreign yachts), registration as charter or commercial yacht, etc....leasing, term loans
BROKERAGE, PURCHASES AND SALES:
We are specialized in the selection and sale of sailing yachts, ready to assist ship Owners and purchasers in selling and purchasing.
Every season we propose a vast range of used yachts from 10 to 50 meters: from the yacht of very recent costruction to the vintage yacht; from the motorsailer to the catamaran, to the gulet.
We are always interested in the acquisition of yachts that are on sale and contact with ship Owners who are considering the sale of their own boat.

Our personnel are also available for advice and estimates on tha purchase of a new yacht.
In our team we have important Italian and foreign Leasing Companies, able to offer the best products to finance purchases of pleasure and commercial yachts.

CHARTER:
We have dealt with crewed yachts hire for years all over the world, whether sailing or motor. We give much attention to the choice of Ship Owner companies, to boats and crew, who are always highly professional.

We are available to help in the choice of yacht that best suits our clients' needs, the size and type they prefere and the area they prefer.
We manage many yachts as Central Agents, that obtain excellent results during the charter season.

Viacolvento is one of the very few Italian agencies associated with Myba (Mediterranean Yacht Brokers Association), the most important international association of operators in this sector, guaranteeing professionalism and quality of service.

Trustworthiness, preciseness and flexibility are at the base of our company policy; professionalism and enthusiasm are the qualities that distinguish each of our collaborators.